| | |
| --- | --- |
| The Guide Post | December 2015 |
Page down for events!
Hello and welcome to the Guide Post.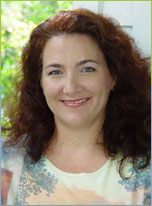 Just recently my husband Rudy and I empty nested after 23 years of parenting two amazing children Ethan, 23 and stationed in Hawaii in the Navy, and Jolie, 18, who is attending college at my alma mater, The University of Southern Mississippi. There were many tears in my coffee for the first few months of this part of the journey. After all not only are these two amazing people my kids that I have obsessed over all these years, they are also people that I love and care about. And now… they are gone as in NOT in their bed rooms listening to music, not out with friends, not asking when dinner will be ready. THEY ARE GONE leaving me to feel the sadness that goes with such a huge transition.
At the same time, it has also been one of the happiest times of my life. To watch my kids flourish in the bigger world brings me incredible joy. Additionally, I am thrilled at what I get back in time, energy, space and resources which have been given to them all these years. I am able to focus on myself, my life, my business, my relationships and what I want. Wow, that IS different and quite wonderful.
Throughout the last few months I have discovered a few ideas that have helped ease the transition.
Communication: the four of us are in a continuous group text message together. We hear from the kids all day every day. I get pictures of outfits asking for my opinion and pictures of the big wave that was just surfed. I get notes about happy moments and sad moments. Rudy and I send the kids pictures of the dogs, the neighborhood, the grey heron we saw on our walk and my car being towed away to get a new water pump. It is so fun to stay in touch and interact at this level!! I love technology!!
Honesty: We have been really open with our feelings about our time apart. Some days it feels like I might break in half and I let them know. I don't share the drama of it all, just a note or call letting them know I am thinking of them. They, in turn, have been very honest about their ups and downs as well. This allows the honesty of emotion to be there for all of us to use as guidance to grow from. Knowing that we miss them allows them to handle the transition without stuffing their own emotions which is a healthy way of being.
Mindfulness and Movement: I have started a mindfulness practice that includes quiet time in the morning outdoors and a daily walk with Rudy, Ronin the toy poodle and Rusko the standard poodle. We also disconnected the cable/satellite and now only watch TV mindfully. We have been watching Jimmy Fallon for laughs at night and Psych on Netflix's a few times a week. The rest of the time it is quiet in the house. Really quiet!! The impact of the quiet on my ability to focus and generate desired outcomes had been phenomenal. I highly recommend unplugging everything and plugging it back in by choice.
Expanding Purpose and Impact: In the coming months and years, you will see much more activity from me in my business and that is another one of my secrets to this transition. I am focusing on having greater impact in the coaching world and in the world in general. I am hosting two Tele Summits in 2016, speaking around the country and abroad and giving classes for coaches while developing a course on Positive Psychology. I am excited about what the future holds and so thrilled you are on this journey with me.
With Love
Jille
P.S. Please email me and let me know what works for you when you are in the midst of a major transition. I would love to hear.
Join me on social media:
---
Upcoming Events
---
Coaching Industry News
In a report by CBS news entitled Top 10 Professional Life Coaching Myths, one of the myths that was explored really caught my attention.

Executive coaching is a nice employment perk.

Fact: Coaching is as much a perk to your employees as are their computers. Employees may view coaching as a value added benefit, but the successful organization sees coaching as something much more than a perk. Done right, professional coaching can drive sales, employee engagement, creativity, workplace satisfaction, and bottom line results. Wellness programs have been shown to provide approximately a 300% return on investment (ROI). In other words, companies who spend $1 in a wellness program (e.g., exercise clubs, personal trainers, smoking cessation workshops) earn $3 as a result of decreased turnover, fewer sick days, reduced health insurance costs, etc. It's no wonder wellness programs have experienced such tremendous growth -- it makes financial sense.

The ROI from professional coaching is even more astonishing. According to a Manchester Consulting Group study of Fortune 100 executives, the Economic Times reports "coaching resulted in a ROI of almost six times the program cost as well as a 77% improvement in relationships, 67% improvement in teamwork, 61% improvement in job satisfaction and 48% improvement in quality." Additionally, a study of Fortune 500 telecommunications companies by MatrixGlobal found executive coaching resulted in a 529% ROI. The CIPD concludes "coaching is not just perceived as a nice-to-have intervention."

So the next time someone is asking if coaching is worth it, show them this research!
---
I AM SO GRATEFUL FOR...

Jerry Wistrom. Jerry is my friend and colleague and someone who I love and trust. He is always there for me no matter what and I am always there for him. If you know Jerry, you know that he is not only a great coach and instructor but he is also a VERY FUNNY guy. He can make me laugh at the drop of a hat. Not only does Jerry help keep me grounded, laughing and supported, but Jerry also saved me almost $2000.00 last year in merchant account services for which I am extremely grateful. Jerry has started selling merchant account services that don't hurt. Here is his merchant account web site if you want to talk with him. http://merchantaccountsmadesimple.com/. I promise not to make this gratitude section a commercial every time but I am just so grateful for Jerry, personally and professionally. Who are you grateful to have in your life?
---
This newsletter is written by Jille Bartolome, MCC. I welcome your questions and comments! Please send them to: support@coachpath.com
© 2015 Jille Bartolome, MCC. All rights reserved.