| | |
| --- | --- |
| The Guide Post | January 2016 |
Page down for EVENTS and New ICF Requirements!
Hello and welcome to the Guide Post.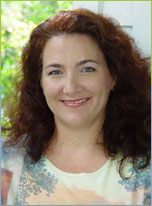 It happens to all of us coaches from time to time. You have a new client, they came to you through your referral network or through your own marketing efforts and you are so excited to get started with them. You book their first few appointments and send out the welcome package. They don't send the welcome package back and you never hear from them again. Or they do send it back and within a few sessions, it becomes painfully clear that you want coaching for them more than they want it for themselves. You have just enrolled the Un-Coachable Client. Dun dun daaaa. You may also find that a client becomes un-coachable a few months down the road in the coaching process when actual change starts to happen. Some clients are un-coachable during a certain time of year or around a certain topic. These clients are not un-coachable, but can appear that way from time to time.
Every coach has the ability to coach since coaching is the art and science of showing up with the positive intention of moving your coachee forward. Conversely, not everyone is coachable, that we know for sure.
What is a well-meaning, heart centered Coach to do?
Do the very best that you can to assess coachablity before you bring on a new client.
Use a simple tool like the Coachablity Index that most of us have access to, to help. I used it in my practice as part of the welcome package and intake for at least 10 years. This tool gives you and your potential new clients a way to assess if coaching is right for them or not. However, there is a huge opportunity for someone in our industry to develop a valid coachablity assessment so we don't have to rely on a self-assessment.
Ask your potential new client if they are really ready to do the work holistically required in to move forward and make sure they know what that means for them. For example, I often tell new coaches that in order to be a success in coaching they must be willing to learn coaching skills, develop business acumen, and grow personally. If they are not willing to do that, they will most likely not succeed as a coach. What do your clients need to do and be in order to succeed with the coaching they seek from you?
Don't want more for them than they want for themselves. This is a tough one because it flies in the face of your heart centeredness. As loving caring individuals we want to help people and we see the best in everyone we meet. There is a saying that we can only see in others what is within ourselves. So if you tend to see the best in others that is a great place to come from. I have a personal standard that I only address the higher self of a person, which means that I am working towards living in my higher self, a good thing right? But sometimes it can cause us to miss the signs of un-coachablity and brush them under the rug.
If you are working with a population that is within a company or organization so you have less control over who your clients are, then it becomes important to spend time up front to educate the people who are assigning you the clients and your clients about what coaching is, what it is for and what is expected of them. Then if during the course of the coaching engagement you find that your client is not coachable, call them out on it right in that moment. "What is it about this topic that has you shut down?" or "What do you recall about coachability?" or "Who do you need to be to be coachable on this topic?" These kinds of questions allow you to move the conversation forward. As Thomas Leonard said, "A great coach steps over NOTHING."
Don't kick yourself: I promise you in all my years of coaching, I do not know one single coach that has not been through this. Just this past week, I had three conversations with my fellow coaches and mentees about this very topic. It really is inherent to our work and a problem that isn't about to go away. SO, do the best you can in assessing, don't step over un-coachbility, don't take it personally and forgive yourself in the process.
I was so inspired by this topic this week that I just set up a Facebook Group entitled Coachability Lab. It is a closed group of HIGHLY COACHABLE COACHES. The idea is to discuss in our highest selves the concept of coachability. You must ask permission to join the and only people who can read the posts are members. Please feel free to friend me on Facebook and ask to be included in the group. I can't wait to see what we come up with!
The first question I am posing to the group is: Who do you need to be to honor your potential new client's level of coachability?
Also, there is a great article on Coachability and what we look for on the ICF Blog at this link: http://coachfederation.org/blog/index.php/4301/
With Love
Jille
Join me on social media:
---
Upcoming Events
CoachPath Core Competency Class begins January 28th. This group is for coaches who are serious about taking their skills to the intermediate and advanced levels. It counts as 7 hours of mentor coaching or 10 hours of Core Competency CCE's for Certification Renewals.
ICF Gulf Coast Chapter Annual Meeting – Speaker, New Orleans, LA March 10th and 11th, 2016. I am excited about speaking to such a great group! Join us to receive 6 hours of CCE's for Certification Renewals.
Coaching in the Real World Tele Summit – Hosting, March 31st, April 1st, April 2nd, 2016 SAVE THE DATES!!!
---
Coaching Industry News
ICF New Ethics Requirement
Did you know that as of this month, the ICF has added a new Ethics requirement for you to renew your Certification? ICF Credential-holders will be required to demonstrate completion of at least three (3) Continuing Coach Education (CCE) units in the area of coaching ethics to be eligible for renewal of their ICF Credentials. These are not in addition to the current requirement but as a part of the 24 hours required in the Core Competency Area.
This requirement will apply to all coaches whose ICF Credentials are slated to expire on or after December 31, 2016. As a special service, ICF Global has developed a free ethics training course that, upon completion, will guarantee three (3) ethics CCE units.
This update to ICF Credential renewal requirements reflects the ongoing need for professional coaches to maintain ethical competence and awareness.
ICF will release further details regarding the ethics requirement and a free training to complete the requirement in early 2016.
I AM SO GRATEFUL FOR...

This past holiday season was one to remember for sure. We had not seen my son Ethan in 18 months during which time he was deployed with the Navy on a ship and traveled to far off places to do work that he can't even talk about. To say we were worried and missing him is a serious understatement. My daughter Jolie was home from college and we were happy to have her back under the wing. Rudy, Jolie and I met Ethan and his girlfriend Aubrey in Orlando and spent 3 days at the happiest place on earth, traveled back to Gulf Breeze and spent 4 days here then traveled to New Orleans where we spent 3 days filled with fun, food and family. We had such a great time being together as a family unit and sharing the inside jokes, love and support only a close knit family can share. The entire trip was memorable and my cheeks are still hurting from all of the laughter. Good times, good times.
The Bartolome's at the Tree of Life in Animal Kingdom
---
This newsletter is written by Jille Bartolome, MCC. I welcome your questions and comments! Please send them to: support@coachpath.com
© 2016 Jille Bartolome, MCC. All rights reserved.